Oh please tell me this isn't so......!

20 Arrested by Feds in Portland.
13 Arrested were TEACHERS...!

That's 65 % of the arrested are Teachers sympathetic/complicit to
the destruction going on in Portland, Oregon....

Pretty soon the names/locations and " Schools " they teach at will
be released to the Public....

WOW.....JUST WOW.....!!!!!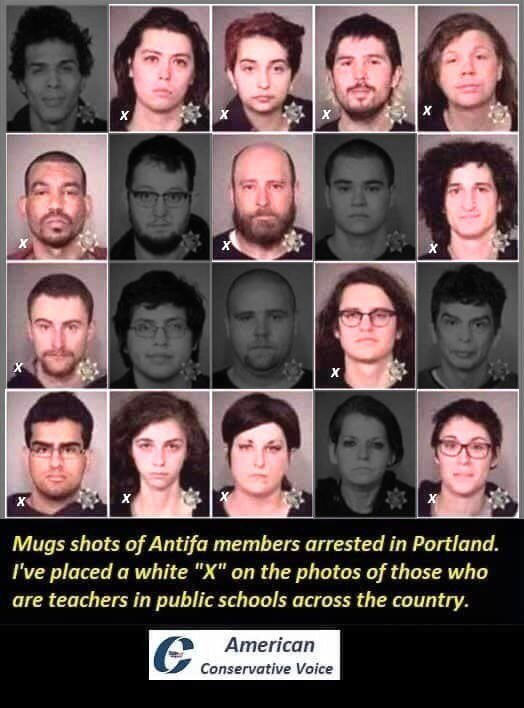 The schools are shut down due to a manufactured virus and this is
what these teachers do with their " Down " time....?