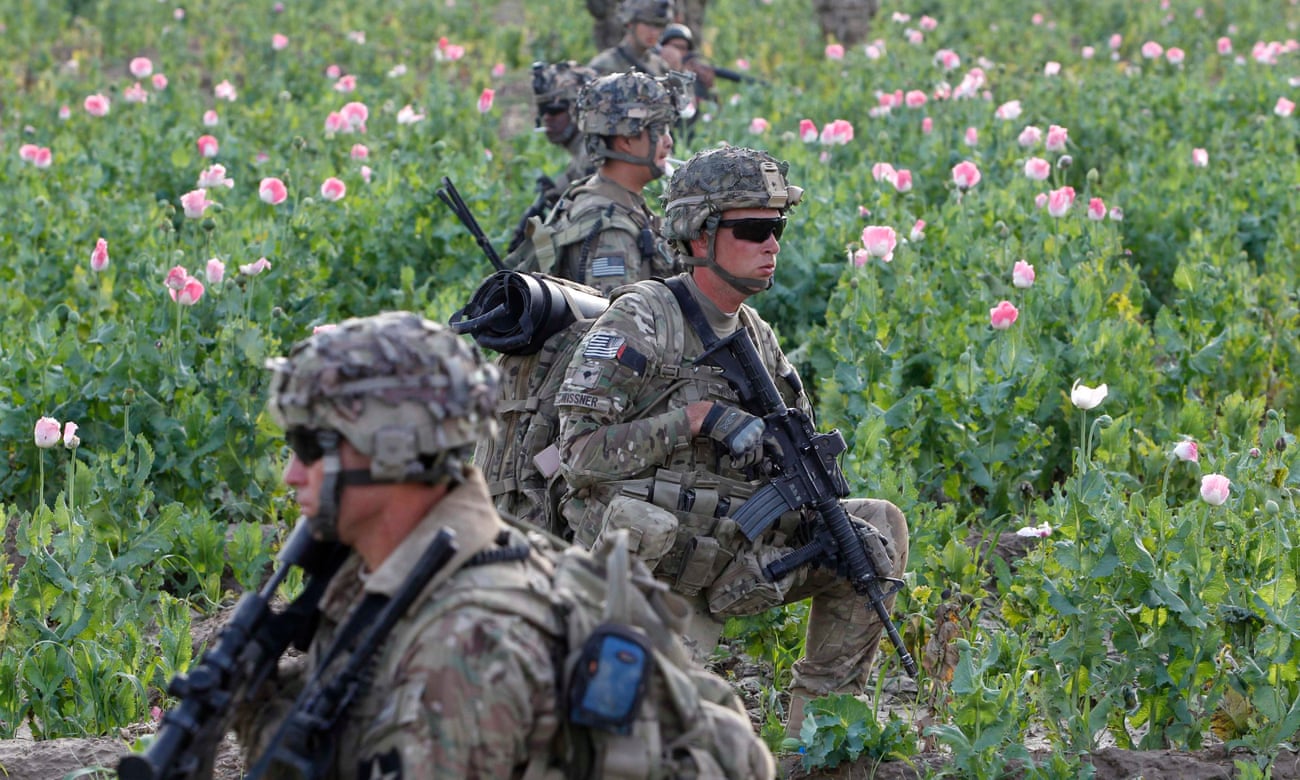 Yep.....that's OUR Troops protecting Afghanistan Poppy Fields while the United States suffers through one of the WORST Opium addiction epidemics ever...!
Anyone ever wonder how the Politicians get sooooo rich after
taking office....here's your example !
Blood Money.....
And what does Mitch the Bitch McConnell do...
Holds a vote to retain troops in Afghanistan instead of
removing them and burning/salting the whole area ....
Not only that, he just stabbed the POTUS in the back.
77 Senators voted to keep Troops in Afghanistan/Syria....
23 Senators voted to leave.........
Those 77 now have the Blood of every Troop that dies on their
crusty fingers from here on out....
Every time it happens ..all 77 should be notified PERSONALLY !!